Description
What is the best thing to do in the dark? Turn on the lights! Why do you feel bored when you are alone at night? You need some fun. What can you do in these situations? Heart Light Glasses will solve all of your problems. It is the perfect accessory that can be used to turn light into rainbow hearts and will make you forget all your troubles. Not only that, they are perfect at night!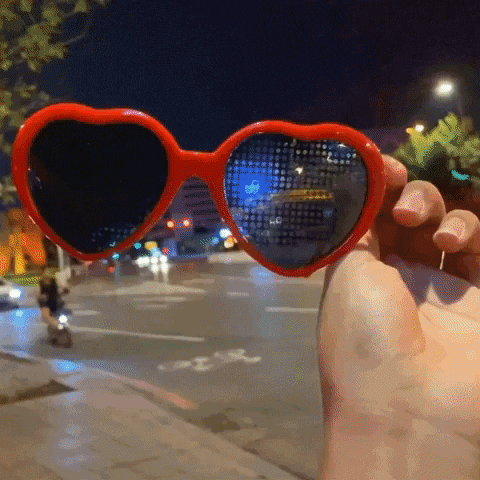 Light Up My Heart Light Glasses will turn life into a dazzling light show wherever you go! The pair of glasses has a diffraction lens that projects colorful rainbow hearts onto any surface, turning boring light into a dazzling kaleidoscope of color. When the night falls and you feel like you're going to get bored, these heart glasses will keep your life colorful and make everything fun again.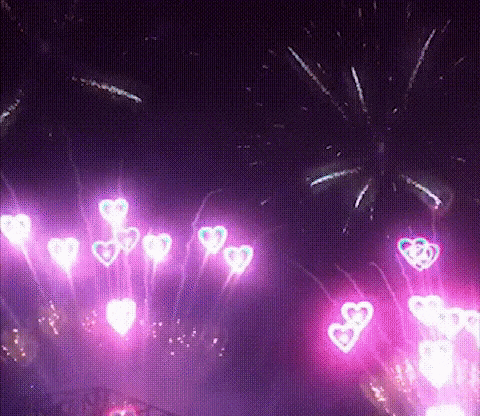 For best results, use it at night as you view the cityscape with a special someone.
❤️❤️❤️ Bring Some Fun To Your Night Out With These Turn Heads And Make Hearts Light Up Heart Light Glasses Are A Creative Way To Wear Your Love ❤️❤️❤️
SCIENTIFICALLY ENGINEERED FRESNEL DIFFRACTION LENSES


Fresnel diffraction happens when a certain source of light meets a barrier, producing spherical waves with patterns that can be observed as a fringed image of the object. This is the scientific concept used to make these magical glasses. Watch simple lights turn into dreamy hearts!



RAVE HEARTS FRAME DESIGN


Perfect for modern-day couples, wear these glasses out on a date or as you attend parties together with your significant other. Be swept away into magically romantic scenery that only these hearts can bring!
UV400 HD-CLEAR TINTED LENSES


Built for clarity while protecting your eyes from UV rays at the same time... These glasses provide HD clear viewing AND a remarkable explosion of rainbow hearts!



REINFORCED QUALITY AND EXTREME DURABILITY




❤

 Indestructible Resin Frame


❤

 Reinforced Lenses


❤

 Stain Resistant & Waterproof
SPECIFICATIONS
Main Materials:

 Resin & Reinforced Diffraction Lenses

UV Resistance Rating: UV400
Lens Width: 140mm

Lens Height: 56mm

Temple Length: 132mm

Nose Bridge:12mm
Payment & Security